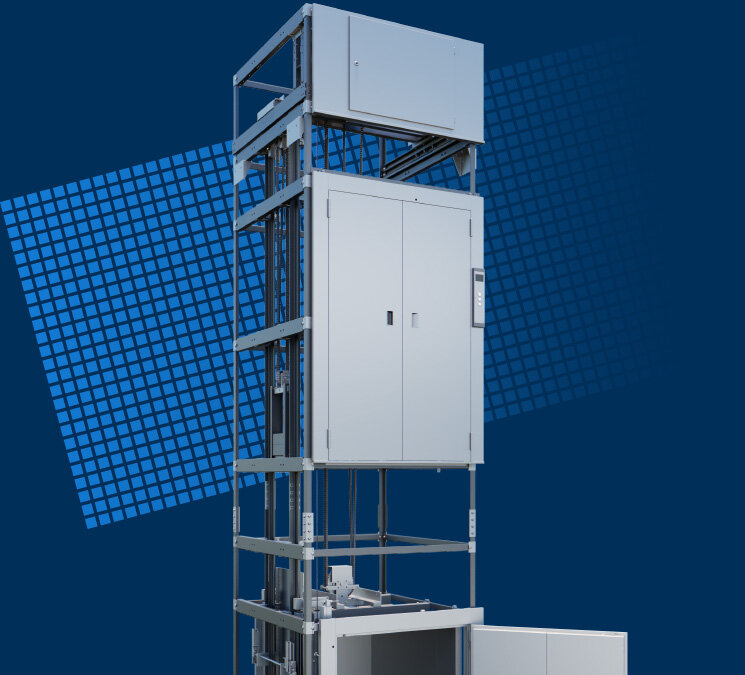 Goods lifts with auxiliary structure
The cargo line COMPACT can be easily installed in existing lift shafts. The auxiliary structure, well-known from our dumbwaiters, supports the extremely fast and uncomplicated assembly. The scaffolding is attached laterally to the load-bearing shaft walls and thus transfers the loads into the structure. Installation parts such as guide rails, electrical material and doors are in turn attached to the structure. This reduces the fastening and alignment to the shaft walls to a minimum.
Even adaptations to existing wall openings are possible, making cargo line COMPACT the perfect solution for replacing old systems.